What You Will Find in the Lower East Side
Over the past two decades, the Lower East Side (or "LES") became renowned for its bars and clubs. Nowadays, the area's dives, cheap restaurants, and clothing wholesalers are giving way to that newest surge, gentrification.
And even if it is less a wilderness these days, the LES is still undeniably a melting pot of art, culture, and culinary magic whose creativity often inspires the rest of the City and points beyond. The walk-up tenement buildings, along with the influx of shiny luxury condominiums and rentals, provide options for every renter and buyer.

The New Museum
The New Museum, which looks like a stack of boxes towering over the Bowery, is New York's fresh face of contemporary art. The building itself is as much a work of contemporary art as the pieces inside. It has a chip on its shoulder but wears its heart on its sleeve. In addition to its novel exhibitions, the New Museum also hosts readings, performances, trivia nights, and other events and programs that defy definition.
Katz's Delicatessen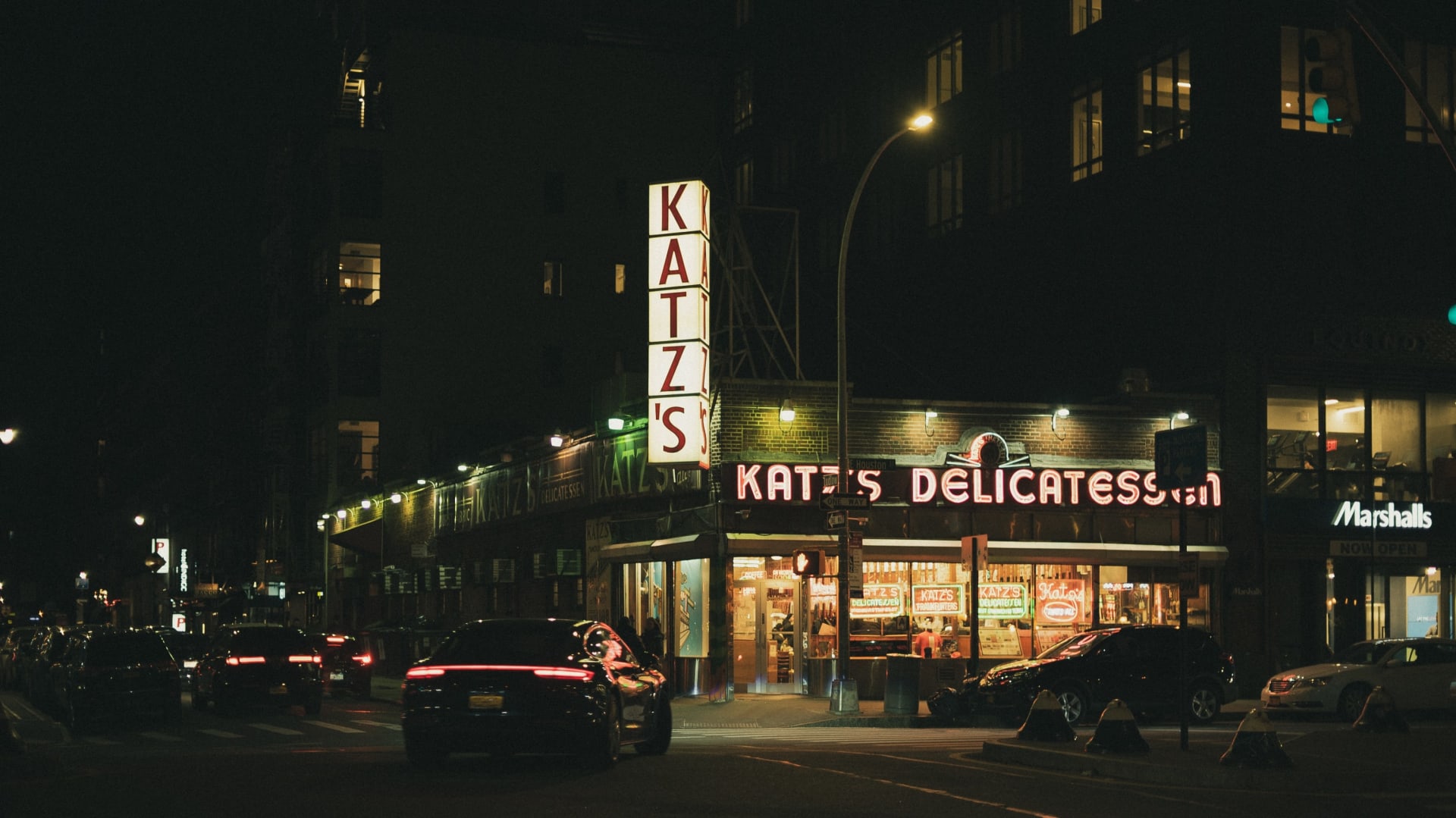 Katz's Delicatessen
screams with tradition as loudly as Meg Ryan did with delight while eating there in When Harry Met Sally.... (Go ahead, sit in her seat, have what she had.) The classic New York deli serves the Platonic ideal of the Reuben, be it pastrami or corned beef, along with specialties including salami, knishes, matzo ball soup, and other savory treats.
Russ & Daughters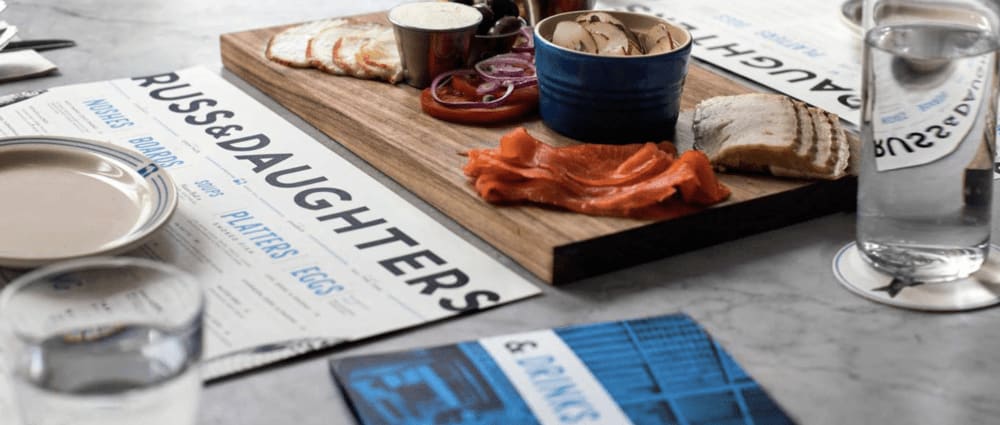 If bagels and lox had a home address, it would probably be Russ & Daughters. A Lower East Side staple since its founding in 1914, Russ & Daughters has become rightfully legendary for its wide variety of fresh smoked salmons—from high-quality basics like nova and gravlax to more obscure treats like belly lox—as well as other smoked and cured fishes'.
The Mercury Lounge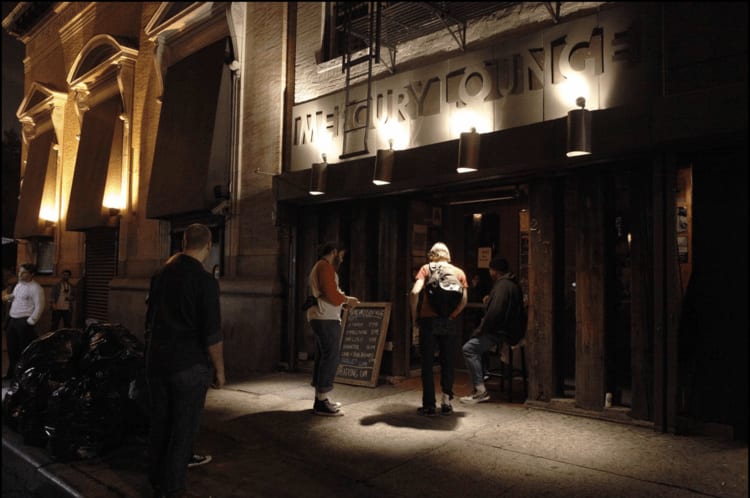 It's a good bet that any given year's most blogged-about and buzz-worthy bands will have passed through the Mercury Lounge. A place to see overseas acts on their first jaunt to the States, bands from the five boroughs (OK, mostly Brooklyn) looking to get major and national acts flying just below the radar, the Mercury Lounge is a small room that boasts an excellent sound system, lineups that are always exciting and a chance to catch the next big thing.
Freemans Sporting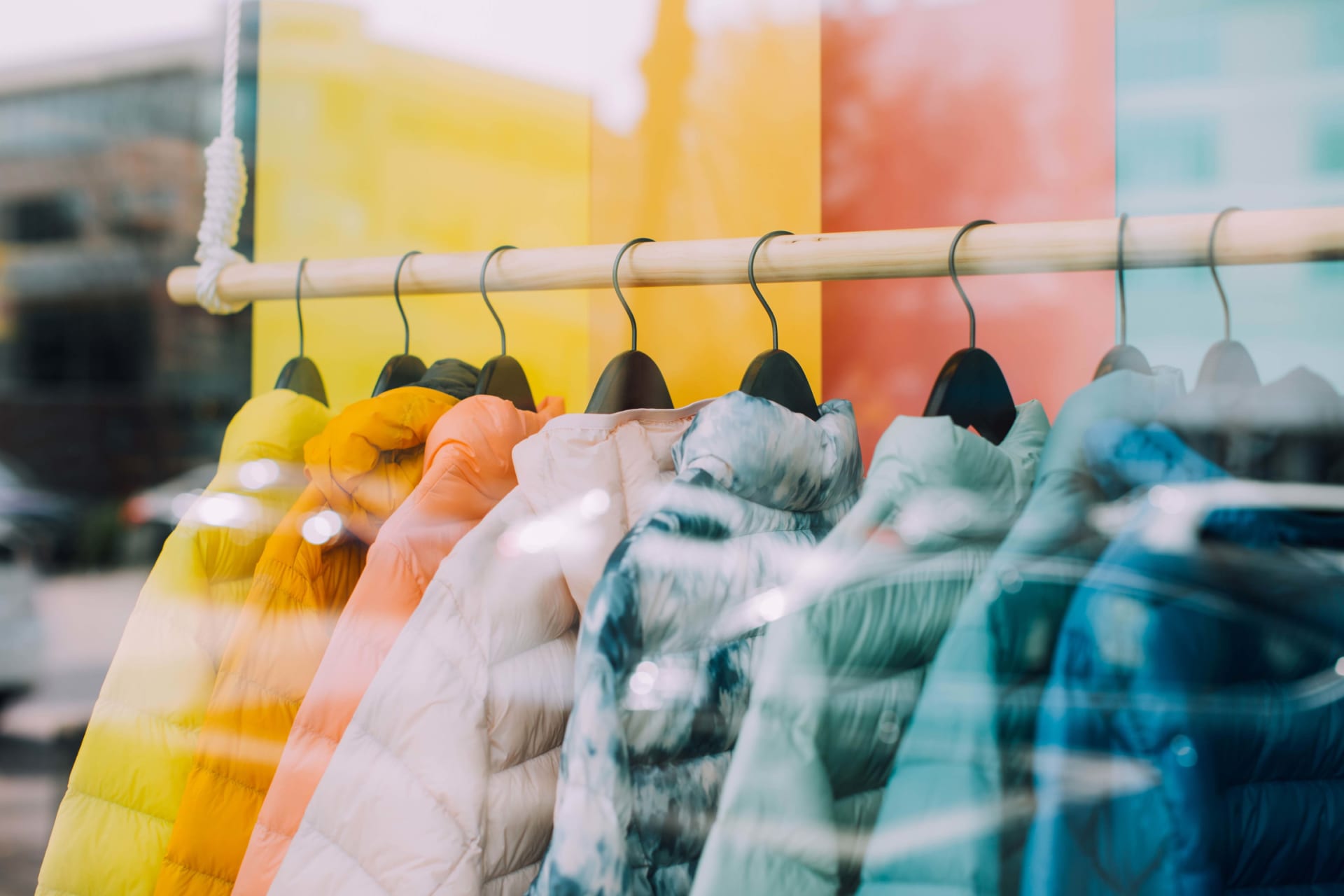 Deer antlers hover in full force on the walls of Freemans Sporting Club, a sure sign that something unique is going on in this stylish Lower East Side men's shop. You'll find an eclectic mix of products here, including handmade suits made from deadstock wools and stitched by Brooklyn craftsmen, Quoddy moccasins, and an irresistibly manly assortment of tools. Or head straight back to the salon for a cut and a shave.